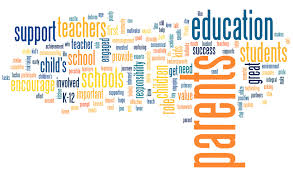 JEFFERSON COUNTY SCHOOL AGE CHILD CARE
DID YOU KNOW...AFTERSCHOOL AND SUMMER PROGRAMS ARE AVAILABLE…?
The School Age Child Care Program is a safe, affordable, DOE licensed facility where your children will be cared for by a well trained staff. SACC offers: afternoon snacks, homework assistance, games, crafts, self directed as well as group participation activities. Afterschool hours of operation: Monday-Friday, 3:00pm-6:00pm. Cost: Full time: (5 days per week) $40.00. Part time: (3 days per week minimum) $26.00. Drop in: (4 days per month) $34.00. *Fees quoted are based on enrollment for one student, sibling discounts are available. Students K-12 years are eligible.
SACC Afterschool Programs are in operation at and more information may be obtained by calling: Dandridge Elementary(865-556-4109 / Jefferson Elementary(856-216-4682) / New Market Elementary(856-640-7538) / Mt. Horeb Elementary(865-640-3527) / Rush Strong School(865-640-7539)
Summer Program hours are: 6:30am – 6:00pm, Monday – Friday (full time only available). Cost $80.00 per week, based on 1 student, sibling discounts available. Summer activities include; outdoor pool trips, field trips, arts & crafts, games, playground, gym, continued learning through science, literature, community involvement, etc. Summer Programs are located at Jefferson Elementary and Mt. Horeb Elementary (location subject to change based on enrollment). Students may enroll at either location.
For more information please contact: Loretta Fielden, County Director, 865-640-7536
Effective 8/11/14 the SACC Program is pleased to announce school bus transportation to Mt. Horeb SACC will be offered to Talbott and Piedmont students. Please contact (Loretta) for information.
(Talbott and Piedmont service is subject to change)